Cycling revolution loses momentum.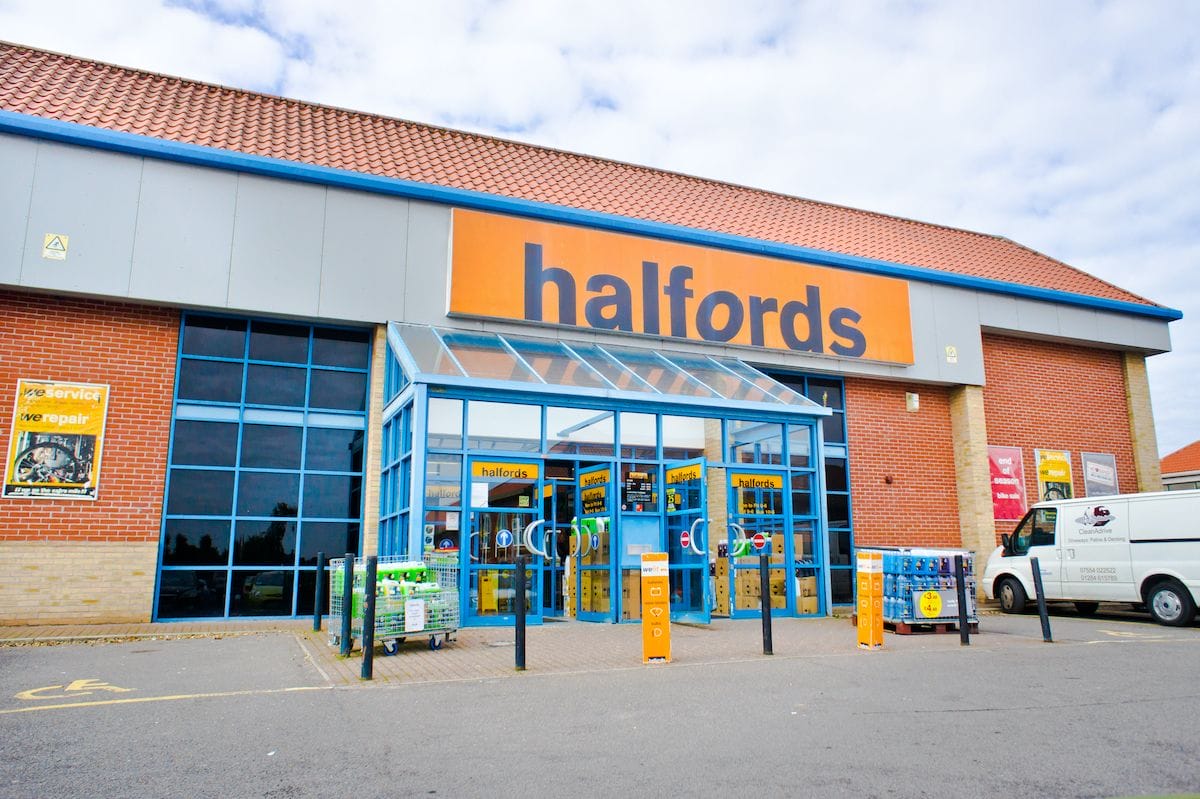 Cycle and car parts retailer Halfords is still suffering from comparing its current trading with 2020 when the UK population took to cycling during the pandemic period. Whereas today the inflationary environment and cost-of-living crisis are proving a major drag on its performance.
The cycling rise and fall is reflected in the miles pedalled. During 2020 the distance travelled by cycle per person rocketed to around 90 miles but it has since returned to pre-Covid-19 levels at around 55 miles, according to the Office for National Statistics. 
Cycling has become an increasingly important category for Halfords over the years but in releasing its annual results for the 12 months to March 31, 2023 it revealed that the volume of cycles sold declined by 24% compared with 2020. Although the company still managed to grow its market share, which suggests it is a tough market generally.
Graham Stapleton, CEO of Halfords, says: "Whilst cycling saw a fairly resilient performance in H1, the latter part of Q3 and Q4 saw a pronounced market deterioration due to the more discretionary nature of this category. Although we have grown our share of the market, it was not enough to offset the tough market conditions."
Despite cycle sales declining the company enjoyed an overall revenue increase of 15% to £1.59 billion year-on-year and 39% on 2020. This was helped by Halfords continuation of the build-out of its services division, which includes its Autocentres garages, which now accounts for 48% of total group sales. Tying people into the various aspects of the Halfords business including the likes of MOTs, has been boosted by the launch of the UK's first dedicated Motoring Loyalty Club. It had already attracted 1.7 million members by the end of March.
This progress on revenue growth was unable to offset the margin pressures on the company and pre-tax profits came in at £51.2 million versus £89.8 million last year and £56.9 million in 2020.
The pressures on discretionary spending and its negative impact on cycling volumes at Halfords is also reflected in the figures at other major cycle retailers. US-based Signa Sports reported in March that trading at its UK brands Wiggle and Chain Reaction had been negatively impacted by inflationary pressures.
Even static cycling has not been immune from the impact, judging by the performance of Peloton. Like Halfords it enjoyed a particularly strong pandemic. So much so in fact that it became a poster child for well-placed businesses during Covid-19, with UK sales trebling in the first year of the pandemic. 
It has largely been downhill ever since. In the UK its sales came in at $162.5 million for the year to end-June 2022 compared with $187 million the previous year and its losses leapt from $103 million to $267 million.
Like Halfords, the Peloton business is still very much in a cycle of comparing its current performance with that of the Covid-19 period. For Halfords this looks set to come to an end because the company has indicated that from its full-year 2024 results it will revert to only using one-year comparators. This will no doubt be welcome for management who can put behind them the unique environment of the pandemic when much of the country was tempted to take to their bikes.