King's Cross on the right track.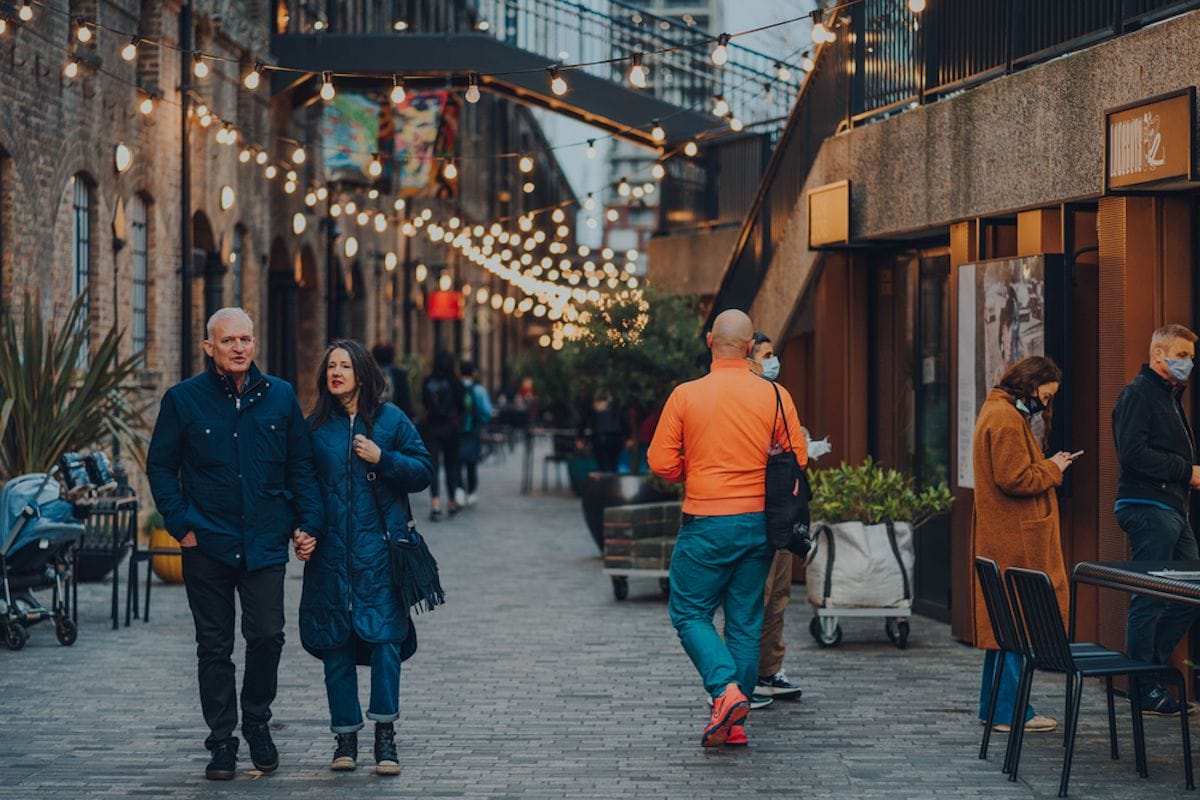 London's mega King's Cross development is enjoying continued strong post-pandemic sales within its retail and food & drink outlets as it prepares for completion of the final batch of mixed-use buildings in 2024.
Taking a tour around the 67-acre site with James Rayner, head of retail for Related Argent – the site's developer, he highlighted how some of the existing retail elements were still being flexed and how the forthcoming offices and residential such as Google's new headquarters will have a dramatic positive impact on trading in the area.
The high-profile Coal Drops Yard retail component is currently in its "first steady state" of trading, according to Rayner, having been disrupted by Covid-19 and is drawing in increasing numbers of people. Whereas pre-pandemic it was only attracting 30% of the King's Cross footfall this has increased to 50% – helped by changes to the tenant mix that had initially been criticised for its focus on high-end, lesser-known brands.
Rayner says the original plan for Coal Drops Yard had been to combine a mix of the "best of the British high street and the best of the side street". "The best of the side street was achieved but it meant [overall] it was super-niche and not balanced. We needed more staples – slightly better known brands but still independent – to draw people in who would then explore. It was all too unknown," he explains.
This rebalance has included a recognition of the value of food and drink – which represents 25/30% of the current mix. This is likely to increase as 20 additional outlets are due to open in Coal Drops Yard, which will include more food-to-go operators. 
"Demand outstrips supply for tables. The performance of food and beverage is on a par with the better places in London. It's been very strong and gives us confidence in other food operators," says Rayner. 
A further 18 retail units (covering 44,000 sq ft) will also open under the Google building that is costing over £870 million to build and will cover 1 million sq ft when completed including four levels of basements in parts and a garden and running track on the roof. 
This will undoubtedly have a big impact on the King's Cross area, with around 4,000 people set to work in the building as it becomes occupied over 2024/5. They will be joined by other office workers as Meta, Nike and Sony have people moving into new buildings in the development. This comes alongside further residential properties that will all combine to result in 42,000 people living and working in the area. 
Although these office workers will very likely not be mandated to be at their desks five days per week this is not expected to have a detrimental effect on trading in King's Cross as Rayner says there has been a post-pandemic "decoupling" of sales and footfall, with like-for-like growth experienced on lower levels of visitors.