Delivery companies target grocery.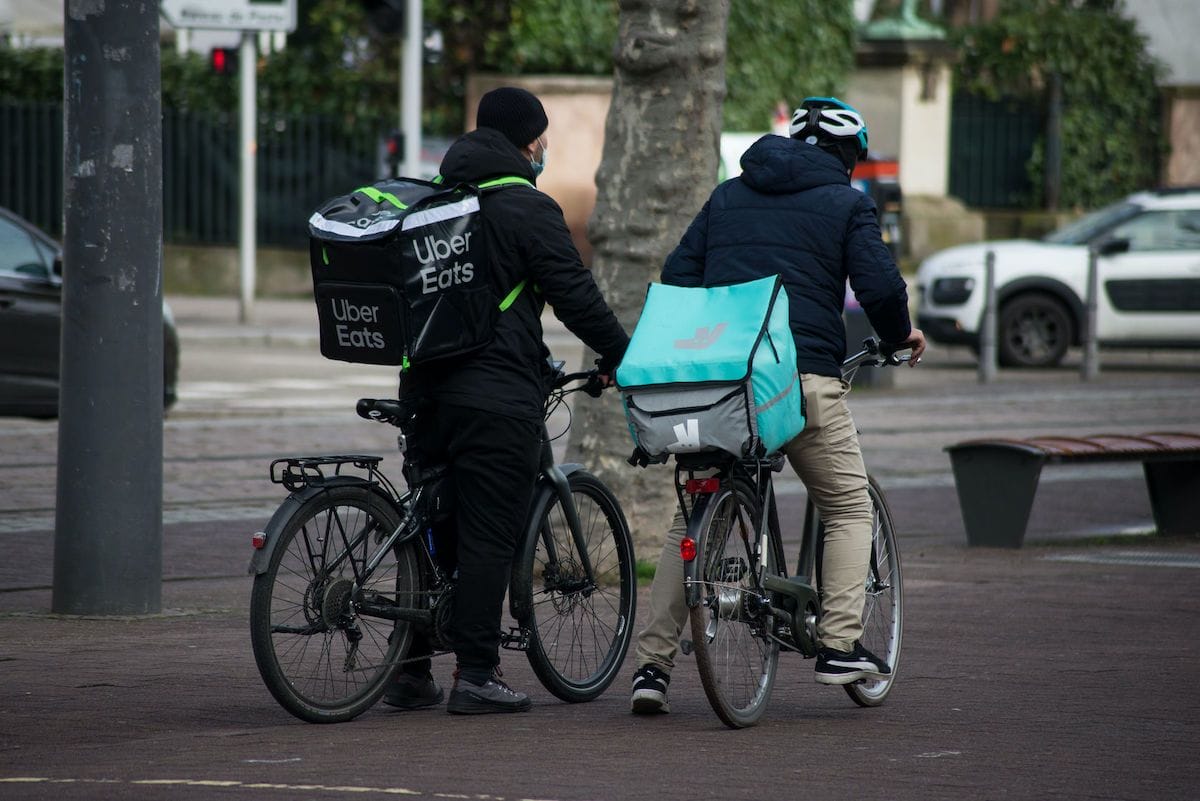 Take-away food delivery company Deliveroo is pushing further into the grocery market through extended partnerships with major supermarkets Asda, Morrison's and Waitrose that includes the opening of the first Asda store using Deliveroo's technology for rapid deliveries.
The Asda Express outlet in North London uses Deliveroo's Hop solution (Hop-as-a-service) that leverages the deliver company's tech infrastructure and gives access to its fleet of couriers. The outlet also includes a dedicated picking space at the back of the unit where Asda employees prepare orders from the available range of 1,300 products.
Simon Gregg, senior VP of e-commerce at Asda, says: "This expansion will provide more flexibility to even more customers, who will now have greater choice when deciding exactly how and when they shop with us, with a wide range of products that can be delivered to their door on the same day."
This move follows the opening of two new Deliveroo Hop 'dark stores' for Waitrose and Morrison's that act as dedicated mini-fulfilment centres for the quick delivery of orders for the supermarkets from a range of 1,500 items. 
This activity highlights the increasing focus on the grocery category by Deliveroo that now accounts for 11% of its business globally. Will Shu, founder of Deliveroo, says: "We do more orders [of grocery] per week than Ocado…We'll add Hop stores where the economics work and where we want to expand more will be Hop-as-a-service." 
The Asda store in North London is the first major grocery outlet in the UK to use this solution and follows its adoption by the independent Supermarket of Dreams and overseas Auchan has licenced the technology at stores in Paris and Lille. 
Such developments by the food delivery players is not just a European phenomenon as US-based DoorDash is also focusing on growing its grocery deliveries. Tony Xu, CEO of DoorDash, stated: "Total orders from our non-restaurant categories in Q1 2023 remained significantly higher year-on-year growth than restaurants."
Helping this growth is its partnership with Aldi that was announced in late-February and involves stores in 38 states, which will enable the discount grocery business to offer delivery to customers' doors at the mere click of a button. 
As the delivery companies experience an ongoing decline in orders for restaurant deliveries following the extreme peaks they experienced during the Covid-19 lockdowns they will look to increasingly leverage their capabilities in the grocery sector.