The five consumer behaviour changes that retailers need to know about.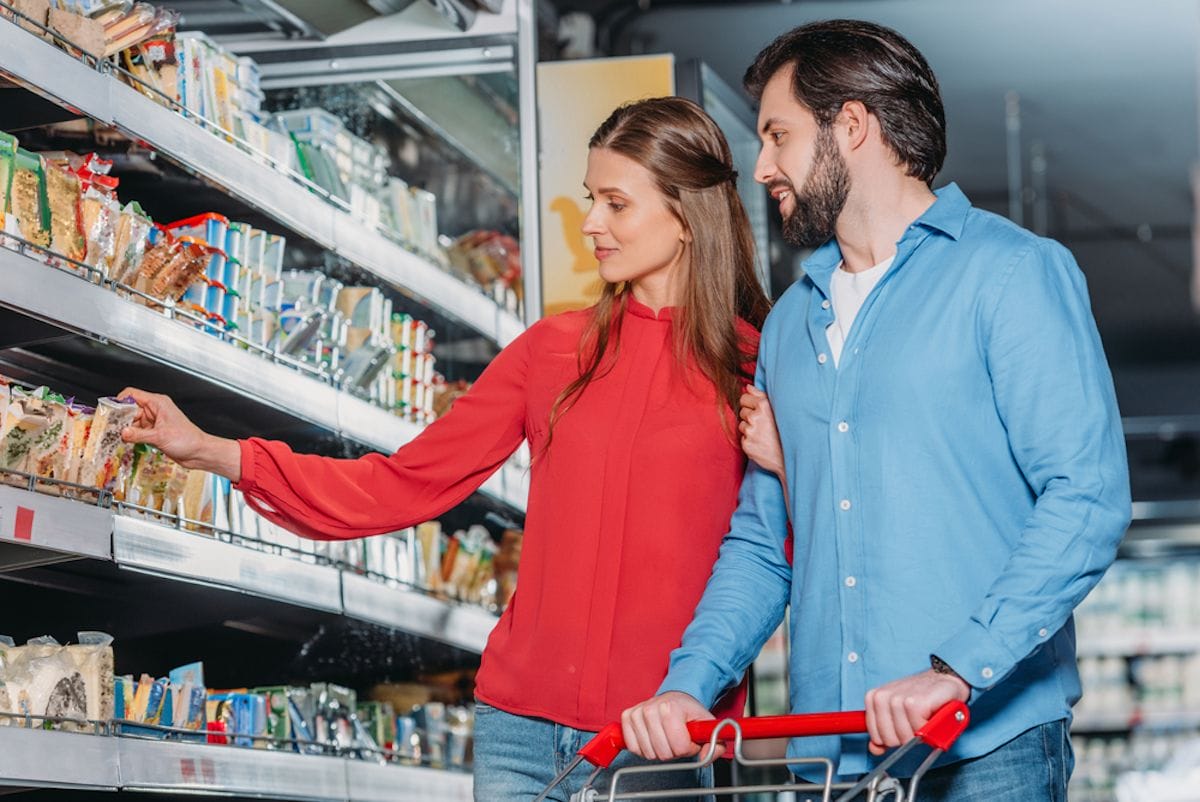 When retailers talk about consumer behaviour they have to use averages and stereotypes to explain the lifestyles of millions of individuals. It's the most practical way to turn the data they have collected into insights they can act upon.
It's rare for big changes to suddenly affect large portions of the population, with shifts instead happening slowly unless a sudden shock hits everybody at the same time. That happened with the Covid-19 pandemic, when people were restricted to their homes and had to adopt online shopping in unprecedented numbers.
But a change of the same magnitude seems to be happening again, and nobody knows where it might lead.
According to Kantar, the shift caused by the cost of living crisis that followed the pandemic has caused a massive shift in the way that people buy food. There are five key changes that all retailers must recognise and cater for, and each may have long-term implications.
The first is that consumers are shopping less often. They may spend more on a 'big shop' but make fewer top-up visits, for example. This is surely a budgeting tactic to avoid spending more in convenience stores, and to avoid impulse purchases while in-store. Increased working from home may also reduce the number of store visits, as opportunities to visit a store while passing it are reduced.
Perhaps more surprising to some is that the shift to shopping online has gone into reverse since the height of the pandemic. Many assumed that the shift to online ordering for groceries would be a permanent one, but consumers have shown clearly that – for some of them at least – online buying was a necessity, not a choice. Again, wider lifestyle changes may play a role: if you have been working from home all week, you might welcome any chance to get out of the house. Even to a supermarket.
The next two points are less of a shock. Money worries have seen shoppers make a sharp diversion to own-brand products and discount stores. Experts are now questioning whether – like online shopping – this is a temporary response to a specific problem that will reverse to some extent, or whether those who shift to own-brand or discount products will stick with their choice when, or indeed if, the financial crisis eases.
The final point has been discussed in this column before. Customers are turning to retailer loyalty schemes to access the best value on offer. 
Of all the changes in consumer behaviour listed, the final one is perhaps the hardest to predict. It's a matter for debate whether these discounts drive loyalty at all. Increasingly, virtually all grocers offer deep discounts only to members of their scheme and this leaves canny shoppers free to game the system as much as they can to benefit from the best deals.
It can feel that greater loyalty is perhaps demonstrated by the product brands which are funding many of the loyalty discounts from their marketing budgets. Because of the loyalty scheme data – provided by the shoppers – these brands now know far more about the ROI of this marketing spend.
And the data goes a long way towards making retailer knowledge of consumer behaviour far less about averages and stereotypes. It is increasingly accurate and individual and, being based on mobile phone apps, allows marketing messages to be sent directly to the target shopper.