Falling customer numbers exposes Naked Wines.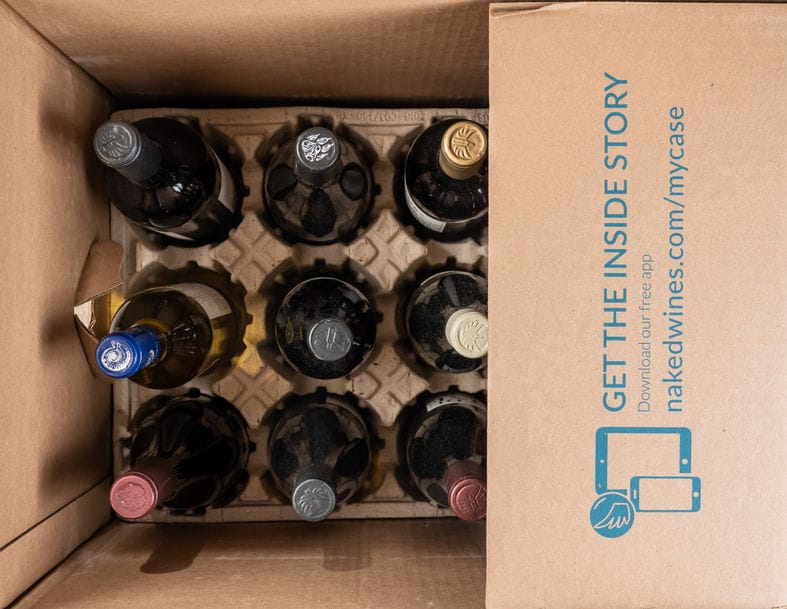 Naked Wines' surprise director change, delayed results, and shift in strategy this week highlights the difficulty subscription businesses have balancing the constant need to bring in new customers with profitability.
The company has re-appointed its founder and former CEO Rowan Gormley as chairman of the business to help drive a new strategy that involves switching from a focus on profitability to one of growth where accelerating new customer recruitment and sales becomes the primary objective. This fundamental revision of the group's strategy has led to its auditors requiring additional time to complete its work, which is delaying the announcement of the results that were due to be released on July 6.
The results will reflect disappointing trading in Q1 that has been below expectations, which has been attributed to the reduced level of customer recruitment. If the current trading continued through to 2024 then the company states its annual sales would be £300 million. This is below the forecast of City broker Jefferies, which is forecasting £328 million.
The shift in strategy highlights how online subscription-based businesses like Naked Wines have found it tough navigating a post-pandemic environment. During Covid-19 trading was boosted dramatically during the various lockdowns as new customers signed up in high numbers for Naked Wines' regular cases of wine from small independent producers. But once we returned to normality and the customer numbers and sales began to retreat towards pre-pandemic levels under more inflationary times the company had to reposition itself for an environment where profitability was a core driver. 
This has clearly taken its toll and customer acquisition has taken a back seat and this has resulted in revenue levels falling back. The company has also suffered from supply chain issues – again not unusual during the pandemic – that affected product availability and this impacted negatively on new customers. 
This trajectory of trading is very much reflected in the share price performance of Naked Wines. Before Covid-19 in March 2020 hit the shares stood at around 210p and then climbed to 880p in mid-2021 amid the pandemic boom times for online businesses before dropping down to around the 120p level post-pandemic, which is where they currently stand.
With Gormley back at the company to support current CEO Nick Devlin the strategy will centre on returning to marketing initiatives that bring in new customers. This is not without its risks because it can very wasteful unless new customers ultimately deliver long-term value. What must be avoided is customers simply enjoying the promotional periods and then cancelling their subscriptions. Handling this churn rate is one of the key challenges for businesses based on subscription models.
Andrew Wade, analyst at Jefferies, reflects these concerns in his note: "We understand the imperative behind the re-pivot back towards growth, given the more limited long-term value in a profitable but shrinking business. However, growth driven through relatively low-returning investment would be of questionable value. It seems clear that the revision in Naked's strategy must come alongside a material improvement in new customer paybacks. We hope that, alongside operational efficiencies that will drop into the payback calculation, the business can adapt its marketing approach and impetus to support this."