Online retailers have created a monster by offering free returns.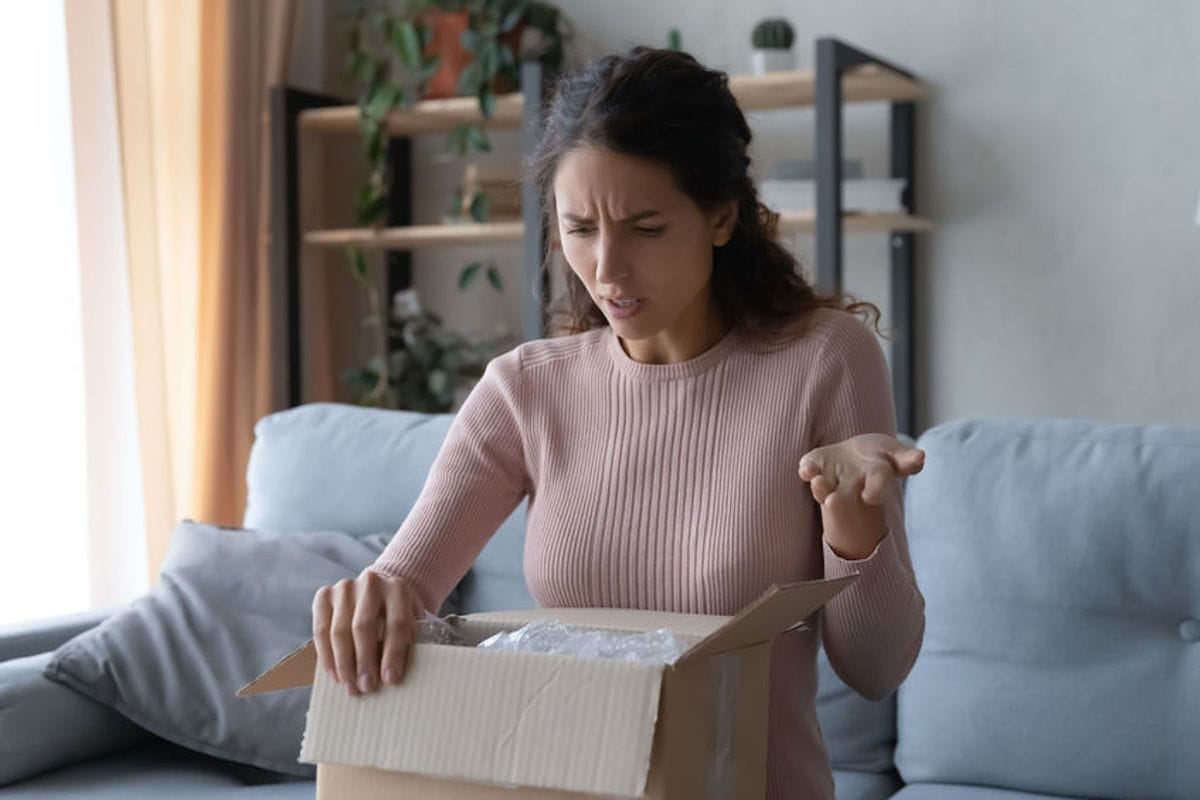 Online fashion retailers have been having a ball. In less than two decades they have taken a massive chunk of sales away from conventional retailers, with wide selections, lower prices, doorstep delivery, and the promise of free returns if an item doesn't fit.
That last factor was a must-have for many customers, who simply don't trust the sizing information that fashion retailers provide. You can't blame them. Everybody has surely experienced the vast differential between sizes in high street stores, and things are more complicated when an item has to be returned to a website.
But the world is changing. Online retailers are finally facing up to the fact that they have created a situation they cannot maintain. The promise of free returns has led to a situation where many customers see the ordering stage of an online purchase as being like the fitting room stage of an in-store visit. They try on the clothes when they arrive and send back those that don't fit, plus those that don't look as good as they had hoped, or which they regretted once they tried them on.
This situation leads to a mountain of returns, paid for by the retailer, which have to be checked and sorted before being put back in circulation. As well as shoppers who order items they probably don't want, or who order in several sizes to ensure a fit, there are those who plan to wear items once before cheekily returning them, and those who simply want to post the items on their social media feeds before rejecting them.
According to a 2020 study by KPMG, some retailers see a 50% return rate of online purchases, with costs – both financial and environmental – to match. It is estimated that in 2022 returns cost UK retailers £7bn. Figures from the British Fashion Council show that 93% of customers cite incorrect sizing as the top reason for their returns.
The effort of processing those returns, especially for low-priced items, often isn't commercially viable. Essentially new items of clothing end up in landfill to save the effort, especially if they are 'fast fashion' items with a short shelf life.
Online brands including Zara and Boohoo have already introduced charges for returns in a bid to deter the scattergun approach to shopping. Now H&M is joining them, with a £1.99 charge for returning items that aren't faulty.
Any strategy that risks alienating customers is one that retailers find hard to swallow. Turning away customers is the last thing most retailers want to do. Still, that is ultimately what they are doing now.
Key to running a successful business is the acknowledgement that there are some customers that you don't want. The serial returners are one such group, costing literally more than they are worth, and most retailers will be glad to see the back of them.
For the rest of us, who still don't trust sizes, new technology can help to an extent. Online sizing apps, increasingly offered by third party groups to overcome the involvement of retails, are increasingly effective. 
Of course, if retailers were to make the size of garments consistent, the problem would be virtually solved overnight. Until then, we may have to resort to trying clothes on. In shops.