Printemps is taking on the US.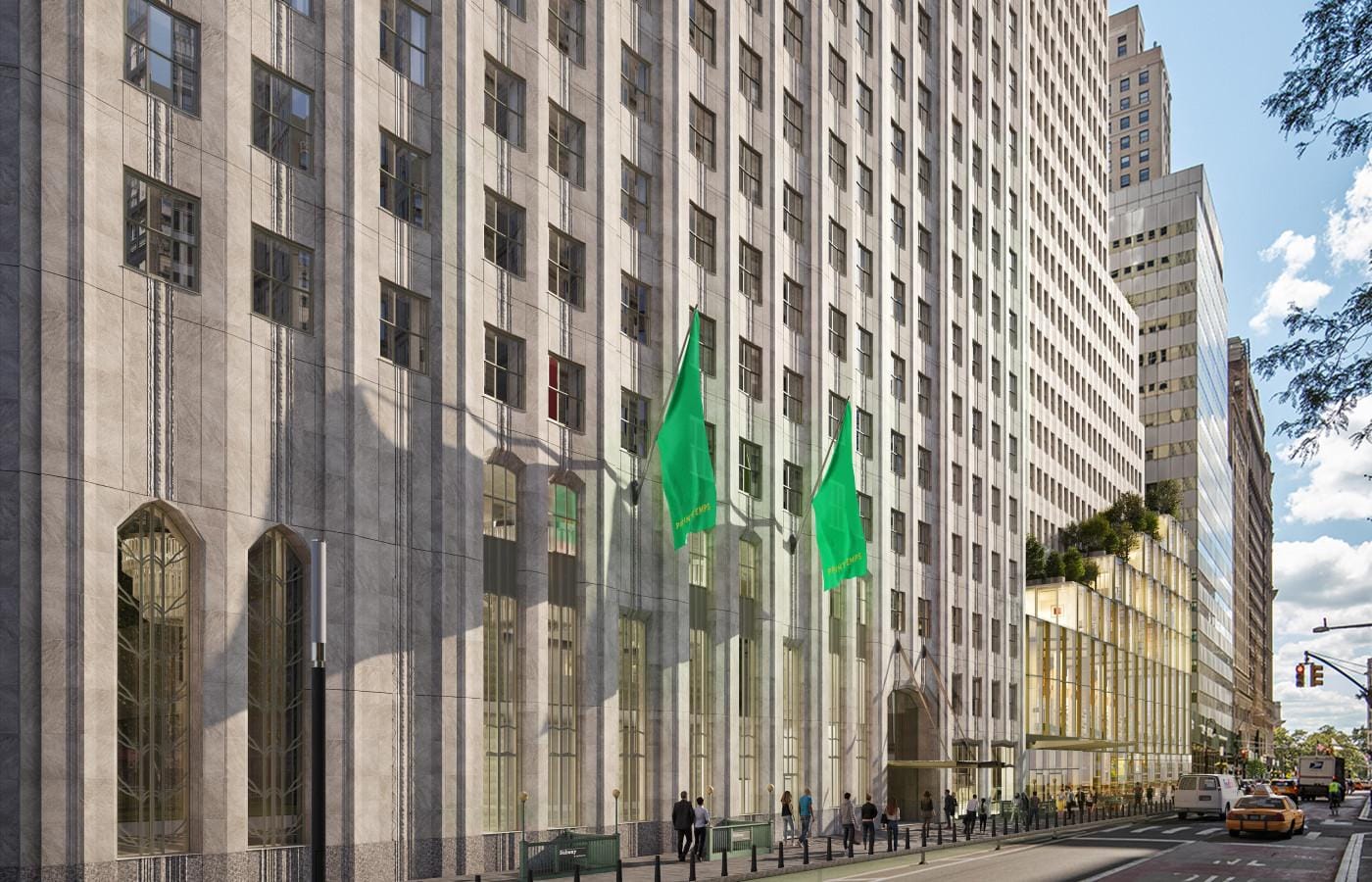 D

pring 2024 will be marked by the arrival of the Printemps department store in New York, at the legendary address One Wall Street. A second international store after Doha, Qatar, set to open this month.

Despite being hit hard by the pandemic, the situation is showing clear signs of improvement for the Printemps department store network. The Chinese may not have yet made their return, but the Parisian chain has managed to win over a local clientèle as well as American, Middle-Eastern and British tourists. Instead of waiting for all their international customers to return, Printemps has decided to go to them! Starting with Qatar, soon to be followed by the US.
Printemps' American dream.
The department store chain founded in 1865 by Jules Jaluzot on Boulevard Haussmann, in Paris, has announced that it will be launching its American adventure in spring 2024. In New York, no less, in the Wall Street district, an area undergoing a process of profound transformation. Printemps will occupy 5,000 square metres on two floors of a 50-storey Art Deco building dating from the 1930s and standing 199 metres high. With a 100-metre façade facing Broadway.
An initiative that reflects the brand's international development strategy. "Opening in New York offers high visibility and growth potential. We think we can bring something unique, both to its engaged local consumer base and the strong tourist flows the city welcomes", said Jean-Marc Bellaiche, appointed CEO of the group in 2020. "It is also a strategic e-commerce market for luxury, fashion, home, and beauty".
An initiative that has its advantages, all the more so given that the department store format – in a more concentrated version than in Paris – can act as a showcase for France in more than one way alone. With regard to the statement to "pioneer a new format of experiential and omnichannel retail", this will likely involve retail innovations designed to maintain the customer relationship rather than a tech show off.
The internationalisation of the department store group is part of its modernisation efforts, emphasising a new strategic positioning. An optimised green, white and gold logo, new signage, revamp of the website… The start of a new chapter for Printemps.