UK shoppers embrace own-label brands amidst economic challenges.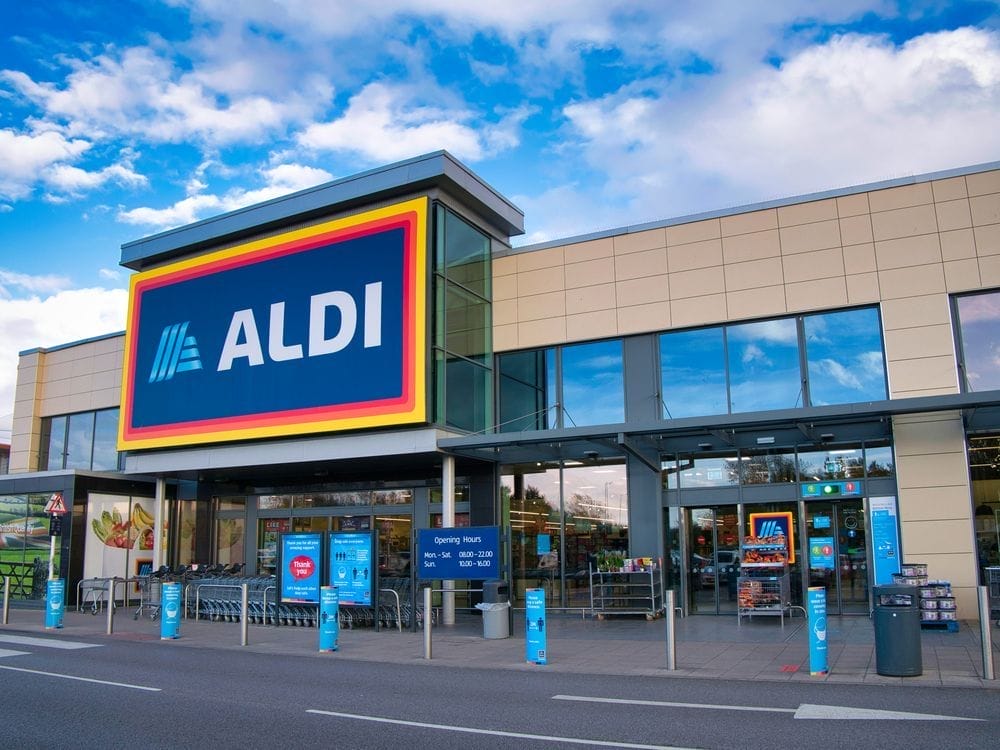 The people of the UK have changed their shopping habits for good as a result of the cost of living crisis, according to somebody who really does know his stuff. 
Giles Hurley, the CEO of Aldi in the UK and Ireland, says that its sales of own-brand products are growing at twice the rate of branded ranges, and that – by value – more than half of Aldi's sales are now own-label. He predicts that the switch to own-label is a permanent one, questioning why customers would ever go back to their more expensive old way of shopping.
Speaking as Aldi announced its results for last year, Hurley said the chain had added nearly a million new customers over 12 months, meaning that two thirds of UK households now make regular trips to a branch of the discount supermarket. The retailer's sales were up by nearly £2bn, to £15.5bn.
As far as shoppers are concerned, Aldi is clearly delivering an offer that is appealing in terms of price and value. Its own-brand ranges are filling a space in their shopping baskets for a good reason, and the retailer is expanding accordingly.
Whether we will all return to buying branded ranges when the economy finally returns to a calmer state is another issue. It is also an important one. While, at times like these, it is tempting to see brands just as more expensive alternatives to own-brand ranges, there is far more to them than that. 
Not only did brands create the original products that own-brands invariably imitate, they spent years investing in research and development to enable that innovation and creativity.. 
Many of the products that own-labels copy wouldn't exist at all if brands hadn't invented them. And for every product that became such a success that supermarkets now imitate it, there are several that didn't hit the mark. Brands bore the costs of that creativity, and for the misses that went along with the hits.
Will supermarkets be so innovative in the future? And if branded products don't go into our shopping baskets, who will invest in creating the new products that will drive sales?
To be sure, there are examples of own-brand innovation: Marks & Spencer has a long history of creating products and driving new categories, from pioneering ready meals and sandwiches to Colin the Caterpillar. It had to, because until relatively recently the retailer only sold its own ranges. But among retailers, M&S often feels like the exception that proves the rule when it comes to that kind of innovation.
Check out supermarket own-label products the next time you visit a store. While their quality may be excellent, you will probably still be able to name the brands that inspired them.
That is why we still rely on brands to create new products. It is brands that have developed a range of plant-based meat alternatives, brands that came up with new ways to serve up coffee, brands that convinced us to try a host of unfamiliar products.
Do the departments that source own-label grocery products have the skills, creativity and budgets to do that? They can't all just copy Marks & Spencer for their new products. 
Or can they?
Time will tell. But if we don't return to buying branded goods we might find we tire of the choices on offer.