France versus Italy in the luxury fashion brand stakes.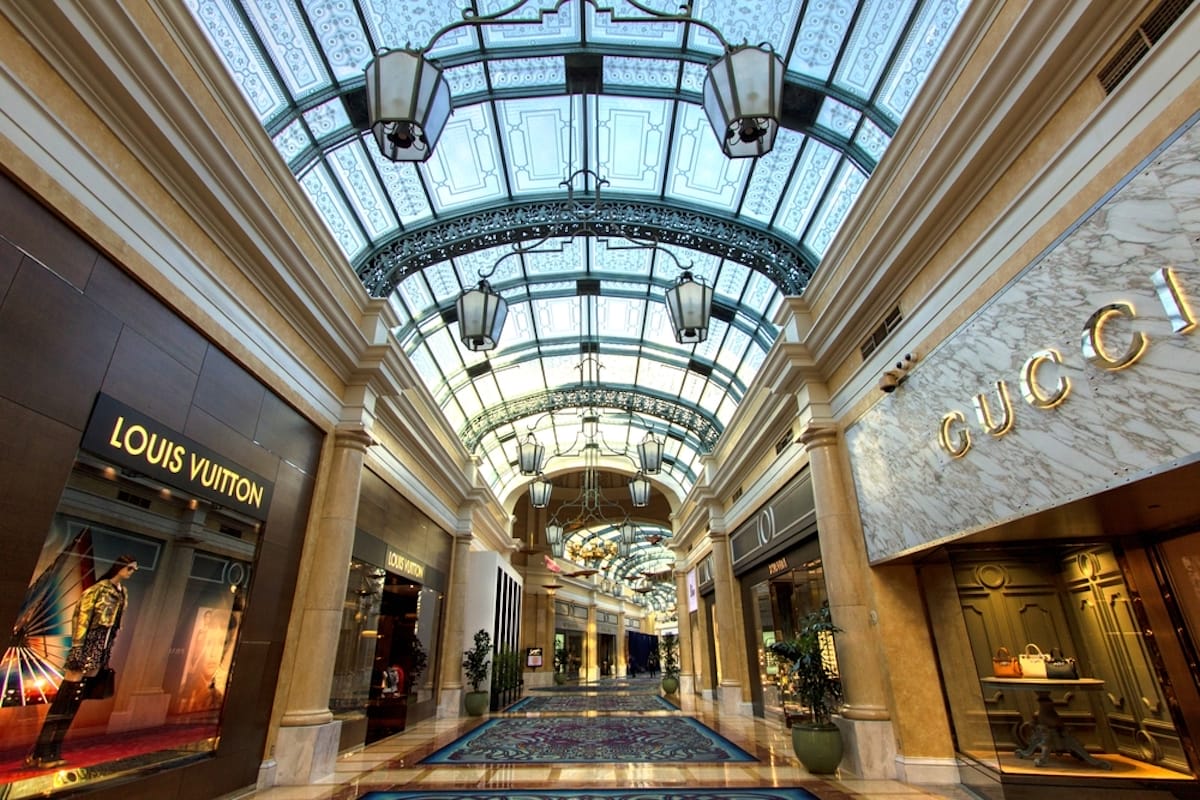 British luxury brand Burberry has reopened its flagship store in London with a new look minimalistic design devised to better showcase the brand's range of high-end goods while delving into its rich heritage.
Spread across three floors covering a total of 22,000 sq ft the outlet utilises some standout features including illuminated shelving, checkered floor carpeting and mirrored finishes to present the brand's ranges of womenswear, menswear, eyewear, shoes and accessories. In addition, there is a stronger focus on leather goods and a new VIP area.  
Jonathan Akeroyd, CEO of Burberry, says: "We are excited to open the doors of our newly refurbished flagship store on New Bond Street in one of London and the world's premier luxury shopping destinations. The store showcases our beautifully crafted products in a luxury setting that connects our customers with our brand and unique heritage."
There is no doubting the standing of Burberry as the UK's preeminent luxury brand with true international recognition but within the global luxury landscape it is a relatively modest-sized operator. The power base of high-end brands has very much coalesced around France and Italy. 
According to research from cross-border shopping platform Ubuy the table of the 10 most popular luxury brands in the world includes Louis Vuitton, Dior, Gucci, Chanel, Versace and Prada. Trailing behind are the US-based brands Michael Kors, Ralph Lauren and Coach. The Swiss have one brand in the top 10 with Rolex.
These brands have become increasingly sizeable over recent years. The top European brands now account for a third of global sales, up from a quarter in 2010. The top four luxury companies as measured by their market capitalisations are LVMH, L'Oreal, Hermes and Christian Dior (owned by LVMH). Notably, these are all French companies.
At the top of the luxury hierarchy is LVMH that is now Europe's most valuable company with a valuation of over $400 billion. It has been on a buying spree over many years and created an incredibly powerful portfolio of brands including Fendi, Loro Piana and Bulgari. Another French company, Kering, adopted a similar strategy of buying up global luxury brands and its portfolio now includes Bottega Veneta and Brioni, which has given it a value of over $60 billion.
What is especially interesting is that all these acquired luxury brands are Italian. The two large France-based luxury conglomerates have very much targeted Italian family-owned businesses. Despite the ownership of many of these recognised Italian luxury fashion brands having changing hands the country continues to account for an incredible proportion of luxury production. According to a Pambianco-PwC report as much as 78% of global luxury fashion is made in Italy.
This concentration of ownership of luxury brands over recent years in the hands of the large French conglomerates – often involving the acquisition of Italian brands – has clearly had a marked impact on the international luxury goods industry. It will therefore be interesting to see how this plays out for both the Italian family-owned Armani and Dolce & Gabbana as they look to face into sensitively handling the succession planning of their ageing founders.