Wilko isn't the first UK retail chain to fail and it won't be the last.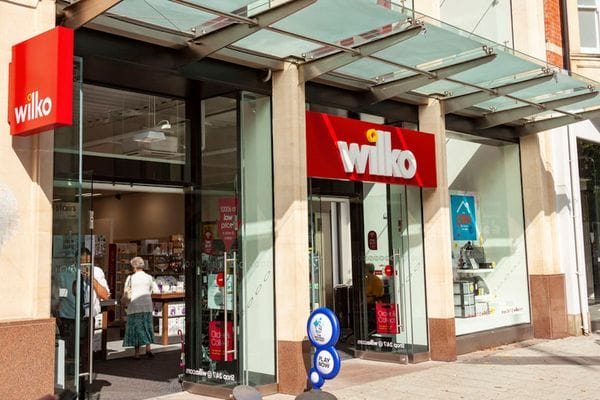 Wilko may not have much of a profile outside the UK, but here it has become a familiar and sometimes reassuring sight. Over the decades, as Woolworths and a tranche of traditional department stores closed, Wilko became a mainstay venue for a variety of household purchases.
It is sad to see it closing down, especially as the last days of the back to school season must surely have been a busy time for the chain. Instead, more people are out of work and more empty retail sites are on the market. But there is some light at the end of the tunnel.
One of the problems that Wilko faced was competitors which sold many of its core ranges at lower prices. Some Wilko stores are already being snapped up by competitors such as B&M. In fact there has been interest from far and wide, from retailers keen to take on former Wilko units.
It is reassuring that retailers are keen to secure these spaces and hopefully safeguard some jobs. But it also highlights that customers still want to visit physical stores to make their everyday purchases. We have not, as many retailers seem to wish, become a dedicated nation of online shoppers.
Certainly value is part of the equation. But as we have seen previously, not everybody who shops in budget chains like Home Bargains is on the poverty line. Far from it. Look at the cars parked outside, note that in-store bakeries are being installed, and it is clear that a broad strata of society shops in these stores.
Chains such as B&M and Home Bargains offer more than just keen prices: convenient locations, easy parking, and the chance to get out of the house when you have been working at home all surely play a part in their attraction to shoppers. It is not by accident that so many of them are located next door to branches of Aldi, allowing them easy access while buying groceries.
HMV owner Doug Putman was among retailers who tried to buy larger parts of Wilko, in a proposed rescue deal. Under Putman's leadership HMV has become a champion of physical stores, and illustrated the importance of these spaces for building a loyal customer base. HMV challenges store managers to make their branches a vibrant part of local communities, by staging events, gigs and get-togethers. 
The stores have modified their product ranges to keep up with the times. In an age of digital streaming, shoppers don't need to buy their music from HMV – though vinyl sales are still growing – but they are looking for merchandise linked to their favourite bands and artists. "Having a record shop, with bands on, is like an outpost for people," HMV managing director Phil Halliday told me a few months ago.
Music is not the only retail sector that needs an outpost like that. An accessible and well-priced general merchandise store is an asset that makes life easier for everybody. 
Keep your fingers crossed that more Wilko stores find suitable new owners.