The infatuation of Young Americans with shopping malls: why Gen Zers are acting like Xennials.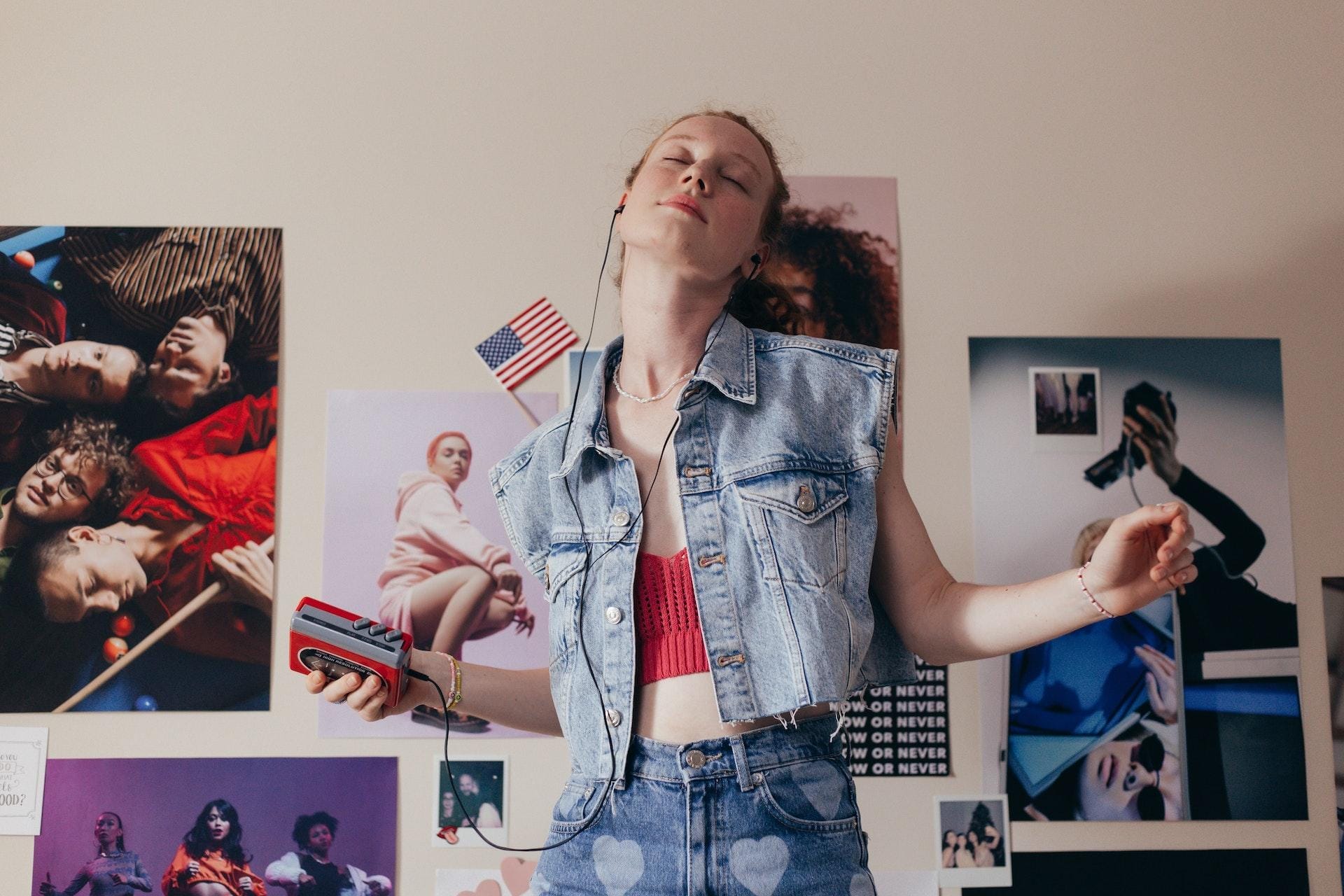 D

uring Black Friday in the United States, customers, especially younger ones, have rushed to the mall. What if, in the end, Gen Z are dreaming of a youth similar to that of the Xennials? What if, after 2 years of stagnation due to successive crises, young people wanted to (finally!) experience things in real life, whether that be in their hobbies or shopping habits?

"One of this Black Friday's highlights was the high turnout of Gen Zers in our stores," explained Kristen Classi-Zummo, a clothing industry analyst, this week on CNN. "Younger consumers flooded the malls, viewing Black Friday as a social event. They came early, they came with friends and they came to shop." A familiar scene and one that evokes old memories in those who grew up in the 80s and 90s, a time when, especially in the US, the mall was an inexhaustible source of entertainment and socialising for teenagers.
In the 2000s, the series How I Met Your Mother had fun parodying the "MTV generation" and one of its favourite pastimes, heading to the mall with friends.
It seems that since the arrival of series like Stranger Things, whose plot takes place – without any real reason – in the mid-80s, Gen Zers dream of borrowing Doc and Marty's DeLorean to go back in time to the end of last century and enjoy a world without TikTok or Instagram. A world where we talk with one another "in real life", where we spend time chatting on the phone and where we go to the mall not only to shop, but to have a good time with our friends.
A nostalgia that meets a real need.
But when considering Gen Z's fondness for the 80s/90s and Stranger Things, which is the chicken? Which is the egg? Did the series reveal a more simple, more authentic world that appealed to them and made them develop a sort of nostalgic fascination? Or did it simply fulfil an underlying need that was waiting to be fully revealed? 
According to doctor and psychology researcher Krystine Batcho, this passion for the 80s and 90s fulfils a real need in young people. "For many people, especially young adults or those without a financial safety net, today's poor economic conditions create a fear of not being able to meet certain obligations, such as paying rent or paying for their studies", she explained recently to Insider magazine. "Nostalgia is a refuge, as people turn to the feelings of comfort, security and love they experienced in their past". 
More than a return to their own past, Gen Zers find refuge in the childhood and teenage memories of Xennials, that micro-generation born between the mid-70s and early 80s, who enjoyed the apparent simplicity and comfort of the world that came before and after, as they entered adulthood, who were able to take advantage of the plethora of opportunities offered by the advent of new technology… While keeping one foot in the reality of a social media-free world. 
Everyone looking at their own screen, in their own bubble.
As well as the uncertainties and fears linked to the economic crisis, the travel restrictions enforced during the pandemic have also had a significant impact on Gen Z (and others too). According to a survey carried out by the IFOP for the Fondation Jean Jaurès, 45% of French people are suffering from an "epidemic of laziness" post-pandemic. Similarly, lockdowns, curfews and the widespread introduction of remote working have created a sort of collective amnesia, where we struggle to remember what we did the day before, where we forget appointments or even the birthdays of our loved ones. The cause of this amnesia is none other than monotony. During the first lockdown, many of us experienced a "work/school, sit on the sofa, sleep" routine, where binge watching series on streaming platforms was almost our only distraction. A distraction whose redundant nature has, in reality, only put our brains to sleep even further, altering our memory and our desire to get up or socialise. 
Let's take the example of a young person turning 15 in 2023. Heading into Year 10, this individual started Year 7 in the autumn of 2019. Lockdowns, home learning and curfews thus punctuated their secondary school years, depriving them of activities that were previously cherished by teenagers at their age. It is therefore computers, tablets and particularly smartphones that occupied a predominant place in the leisure activities of young people, which have completely substituted these previous activities. During the pandemic, this 15-year-old as well as a large number of people from other generations, only existed via Zoom, WhatsApp, Instagram or TikTok, everyone looking at their own screen, in their own bubble.
A generation in need of "real life stimuli".
The perfect antithesis to this isolating situation and a symbol of needing to live life to the fullest and enjoy unforgettable experiences, the cult 80s teen movie, Ferris Bueller's Day Off could be the nostalgic reference of this generation in need of "real life stimuli". 
The same goes for another cult classic, The Breakfast Club, in which bonds of friendship are forged between a group of teens who have nothing in common. At a time when social networks promote, through their algorithms, the intermingling and fragmentation – be it generational, cultural or ideological – of populations and, in particular, of the youngest populations, a situation which many teenagers can relate to, would seem today to be utopian, even science fiction. 
In the end it's not surprising, this nostalgia of the younger generation for a time they never knew, when we would go shopping and spend time with friends in town or in shopping malls, sharing a drink, a meal on the go or going to an amusement arcade or the cinema. 
Recreating the social interactions of their elders by mimicking their old habits.
The golden age of consumerism, the 80s and 90s, are certainly not a model to define the world of tomorrow. On the contrary, by mimicking the past experiences of their elders, Gen Zers are trying to reach out to an era they have never known, and never will know.
Released in 1995, Clueless was a perfection depiction (through a very liberal adaptation of a Jane Austen novel) of the superficial and triumphant consumerism of the 90s.
Beyond the consumer habits of the time, it is the lifestyle, and more specifically, the social interactions induced by these same habits, that a faction of Gen Z are desperately trying to recreate. Proof that, much more than it being a way to buy products, retail remains above all a major vector for socialisation with Gen Z.
Will we all end up spending our free time in the metaverse for leisure or shopping, as some are predicting? If we believe the more and more desperate need of the youngest among us to experience the real world, maybe not. Especially as, for now, only 5% of American Gen Zers have already visited it.