La Rochelle's traditional market.
W

e're heading to the French city of La Rochelle, on the shores of the Atlantic Ocean. In the heart of the city is the Marché central, or Central Market, a hub of life from 8am to 1pm. Whether they come for a morning coffee or to stock up on ingredients for dinner, shoppers will most importantly leave with a hearty dose of good vibes, to be enjoyed without moderation.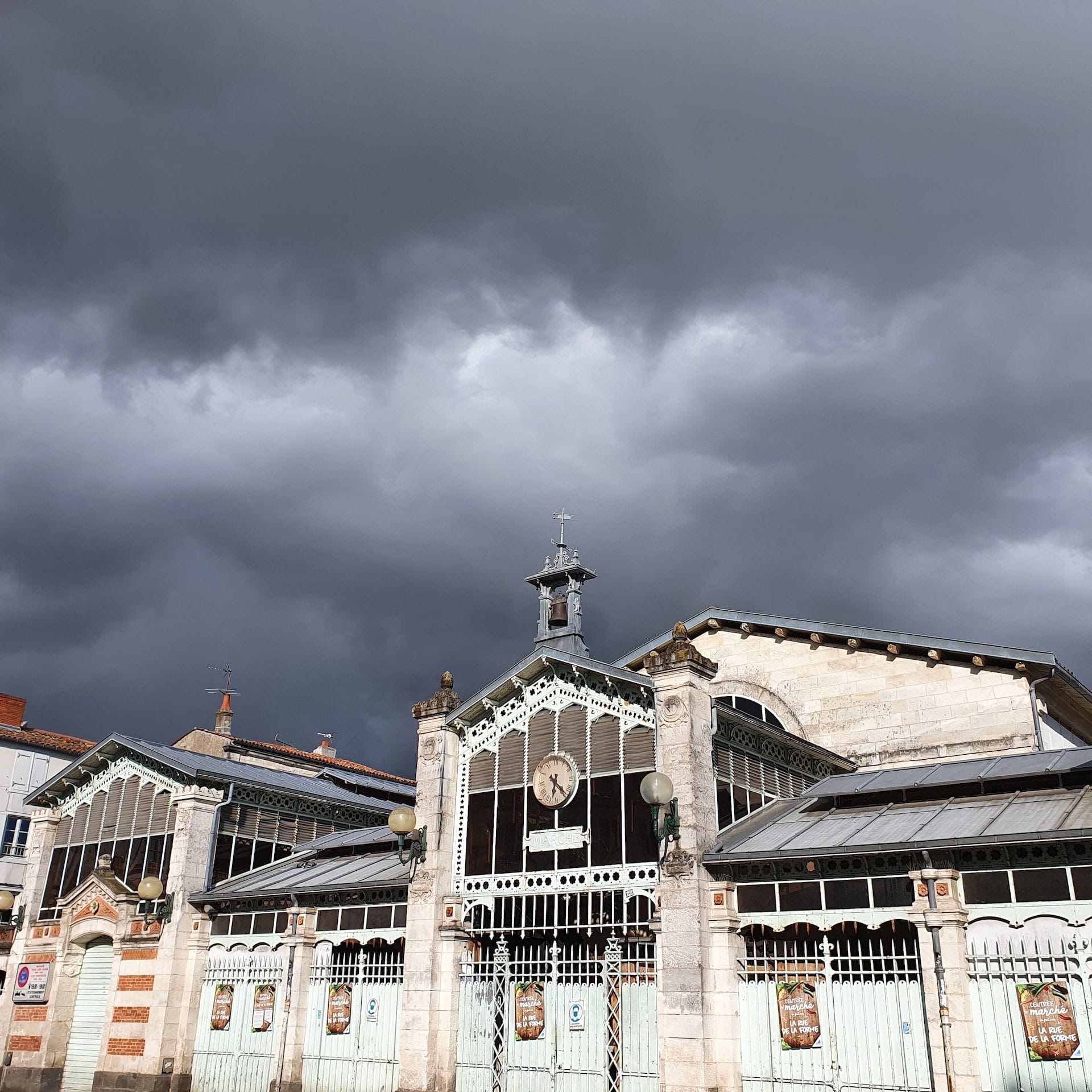 Built in the 19th century on the site of the Grande-Boucherie, the town's first meat market hall, the La Rochelle central market is an emblematic landmark.
"The building's architecture is characteristic, with its large glazed panes, its zinc roofing, its clock, its little bell tower… and its little red-brick establishments on either side – cafés and restaurants – which keep the neighbourhood bustling", in the words of the city's website.
A Saturday in February. Sharing a glass of fine white wine with seafood while putting the world to rights.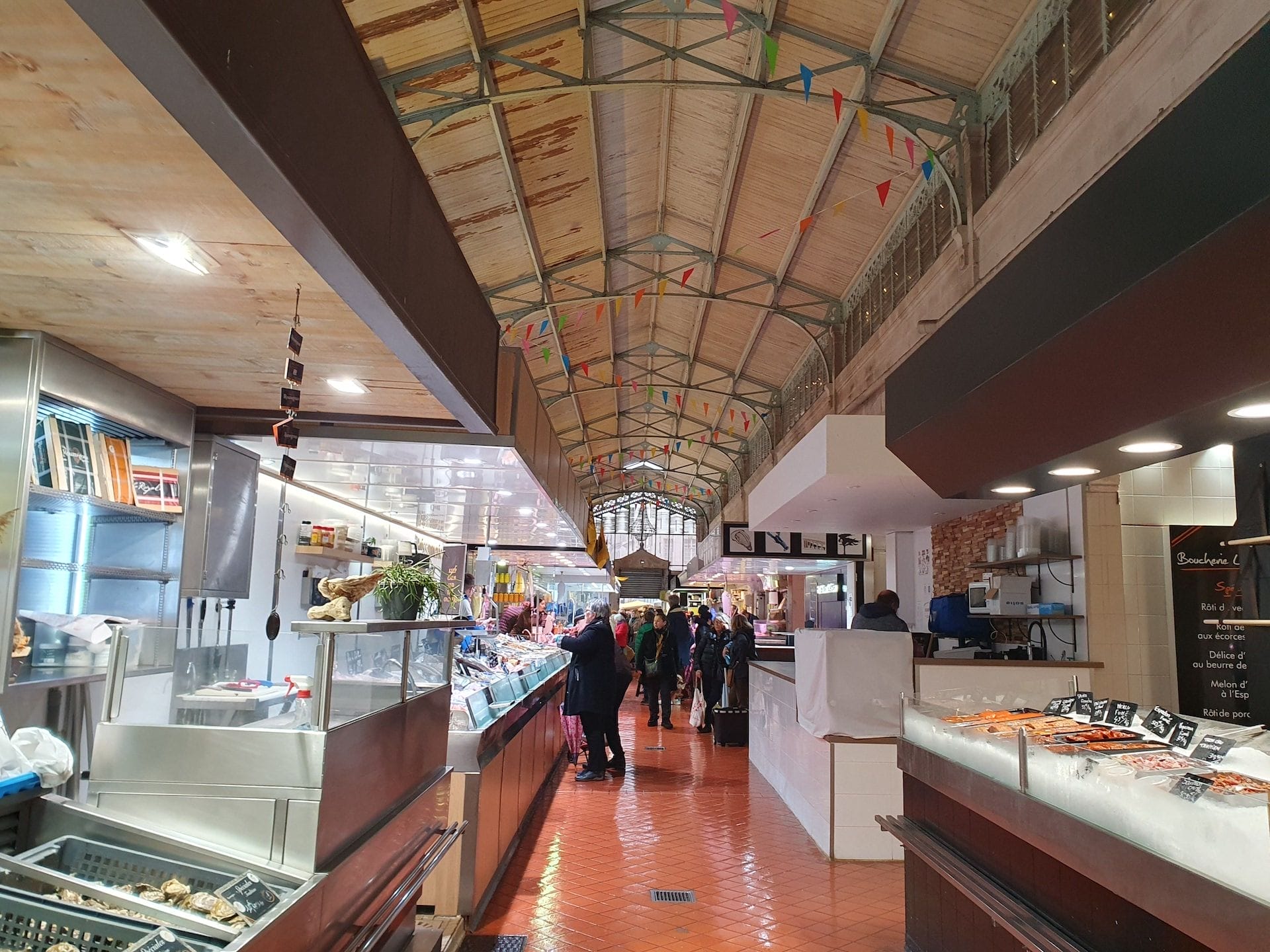 Les Halles attract many inhabitants of La Rochelle and tourists alike every day, whether for the meat, fish, cheese, bread, pastries, flowers, wines or home-made dishes. Restaurant owners also stock up at the market.
The mouth-watering smells and bright colours create a friendly and lively atmosphere that people can't resist, some even making a visit their morning ritual!
The most beautiful market in France?
The Les Halles market in La Rochelle is in the running for title of most beautiful market 2023, as part of a contest organised by French TV channel TF1. The winner will be announced the week of 26 June.
Installed in the La Rochelle central market for some twenty years now, Sébastien and Fabienne, owners of Le Palais des Viandes, arrive at 5am every morning to set up their products. A vocation of passion that is made even more special by the opportunity to work in such an amazing location. "Whenever I go on holiday, I always visit the local market and I often find myself thinking how incredible the La Rochelle market is and how its atmosphere is unique, something I get to enjoy every day", says Sébastien. His specialities? "I do a lot of raw meat preparations since taking training courses in Paris with Meilleurs Ouvriers de France. I have Black Angus, Simmental beef rib, Japanese beef… Not to mention delicious Iberian pork loins and salt marsh lamb from Mont Saint-Michel".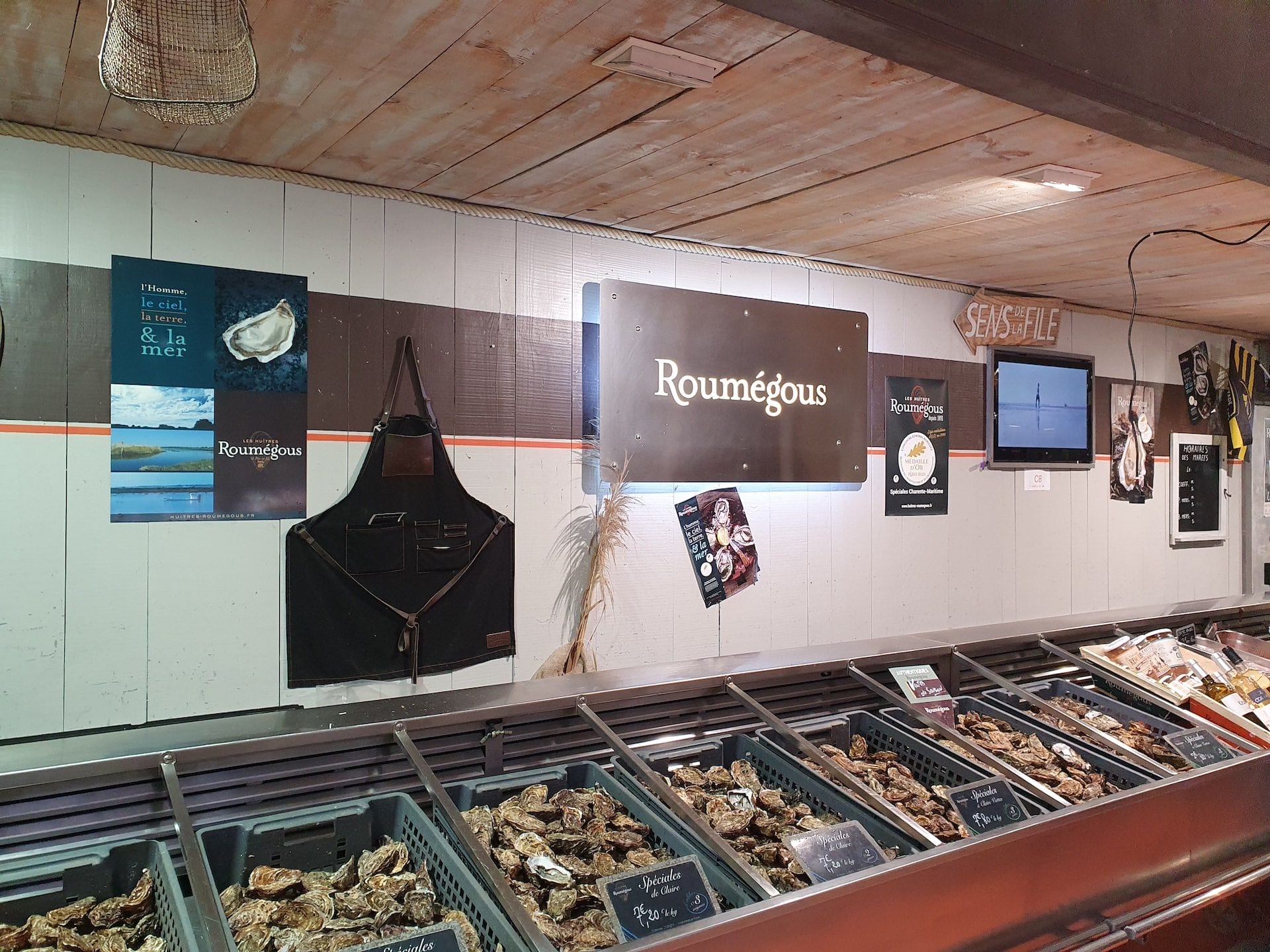 The Roumégous are a 7-generation family of oyster farmers. In their native Bourcefranc le Chapus, opposite the Ile d'Oléron, "we get up early, put on our boots, and put our heart and soul into our work whatever the weather to cultivate and age outstanding oysters".
Open every morning, the market welcomes customers on its outdoor square and in the covered market section and stretches out along the surroundings streets with food and non-food products on Wednesday and Saturday mornings.
You'll find prime local kiwis, products from Mielapi, a small, traditional apiculture company in La Rochelle, olives from Mohammed and tulips from the Ile de Ré:
Fabien's "Fromagerie Fine":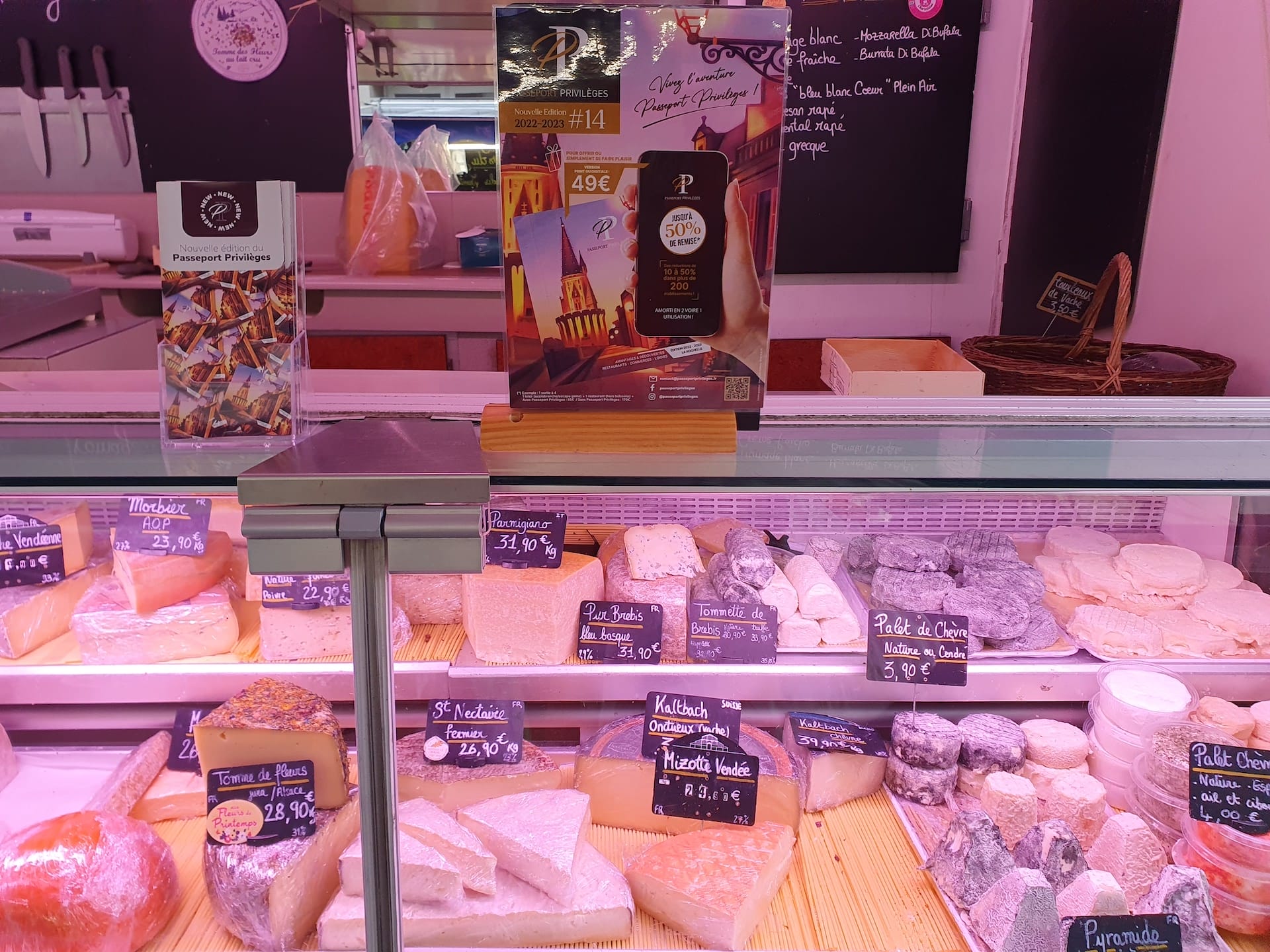 Rue Amelot, not far from Les Halles, is home to the 'Fromagerie Fine' run by Fabien, who has set himself the task of revitalising the street by encouraging other traders to sign up to the 'Passeport Privilèges' which allows customers with a card to take advantage of discounts at partner establishments (restaurants, shops, leisure activities, etc.). Watch this space…!