The great drive-thru debate: Convenience vs. community impact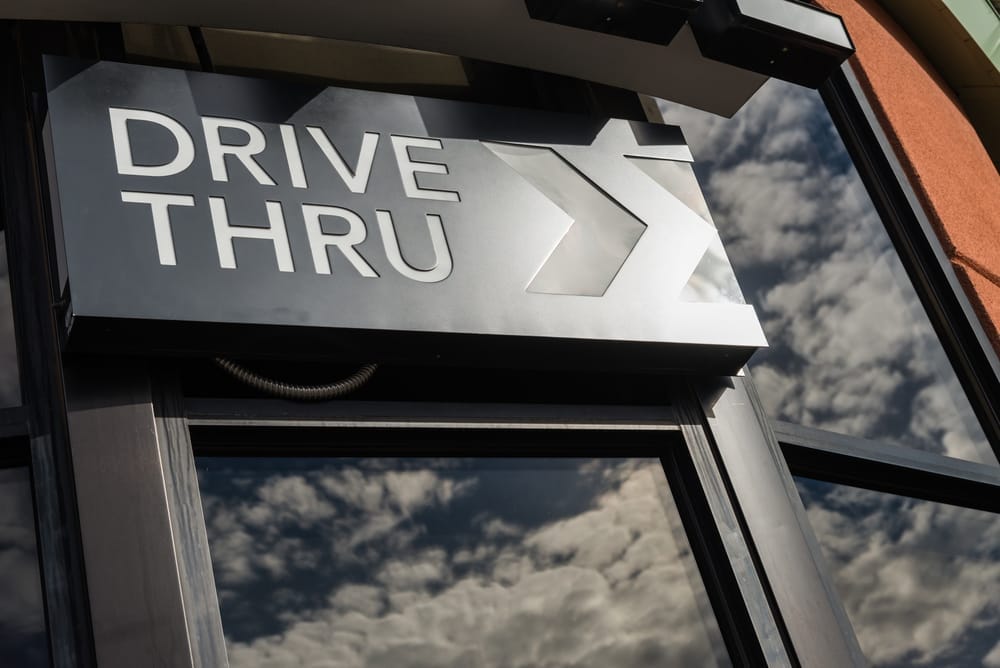 I

n the dynamic world of retail, two seasoned experts, Glynn Davis and Matthew Valentine, go head-to-head each month. With sharply contrasting opinions, they dissect the hottest retail topics.
This month, they spar over drive-thrus.
Get ready for Glynn Davis and Matthew Valentine's clash of perspectives in this edition of "Retail Face-Off."
Pros by Glynn Davis:
Prior to the pandemic the drive-thru was regarded as a bit gimmicky in the UK but the various lockdowns ignited a passion among consumers for this way of purchasing and now it seems we simply can't get enough of them.
Even in the US, the home of the drive-thru, there has been a reappraisal and current usage is off the scale. Pre-Covid-19 at the big food brands like McDonald's and Burger King it was estimated that 50% of sales was consumed in their restaurants and 50% was via the drive-thru whereas today the latter now accounts for 80% of sales.
It seems every business now wants a piece of the drive-thru action – from upmarket Gail's, which is looking for sites to open its first drive-thru branches, to everybody's favourite Greggs, which has been accelerating its opening of drive-thrus. It is also set to experiment with 24-hour trading at these units as it recognises the opportunity for greater volumes to be driven from drive-thru units versus the regular high street branches.
This is one of the many attractions of drive-thrus. They also drive greater sales densities with diners typically spending £5.27 per person compared with £4.18 in a dine-in restaurant, according to NPD. This is certainly reflected in the experience of Burger King where its 150-plus drive-thrus in the UK enjoy transactions around 30% larger than in its restaurants.
Such is the appeal for this way of buying that incredibly as many as 47% of consumers in the US say they will not consider frequenting a fast-food restaurant unless if includes a drive-thru, according to a survey by OnePoll. Such are the levels of demand for drive-thrus that many brands are facing increasing problems coping with the numbers of cars now pitching up at their outlets.
This challenge is leading to some great tech innovations. McDonald's is currently experimenting with a small-format test restaurant designed to provide its digital customers with added convenience when using the drive thru that involves an Order Ahead Lane that lets customers who ordered on its app skip the queue. There is also lots of activity around automating the ordering process with artificial intelligence (AI)-powered technology. Domino's claims its solution enables restaurants to double their order volume at peak times.
It's fair to say that the days when the drive-thru was purely the gimmicky domain of the mega global brands such as KFC, McDonald's and Burger King are now long gone. They are now battling for sites with the likes of Costa Coffee, which opened its 300th drive-thru in late-2022, and Starbucks, which is also approaching 300 drive-thru locations, and also newcomers to the UK such as Chaiwala that opened its first drive-thru in January and Canadian chain Tim Horton's.
Customers and businesses are both embracing the drive-thru model for myriad reasons and it now looks set to be an increasingly prominent feature of the retail landscape in the UK – or at least until we stop using cars.
Cons by Matthew Valentine:
There is a time and a place for drive-thru shops and restaurants. But the 21st century in the UK is neither the time nor the place.
In a pros and cons list, there are few tangible pros for drive-thrus: convenience for the lazy and a kind of efficiency for retailers. The cons list would take more space than is available here. However, Let's address some of the highlights.
Retailers, governments and local authorities spend much of their time and energy on plans to rescue the UK's high streets and town centres from becoming a wasteland of charity shops, betting shops and tattoo parlours.
The key to this is to get people out of their cars and onto the pavement, an objective that is undermined completely by outlets that enable transactions and the consumption of purchases from a mobile, air-conditioned box.
Drive-thrus are exclusive, in the worst sense. For example, anybody can use a traditional coffee shop, even if to do so requires parking their car. Using a drive-thru coffee shop as a pedestrian can be a far less pleasant experience. They tend to be positioned at the edge of towns, usually on a main road or a roundabout that is unpleasant to access on foot; once there, pedestrians are left in no doubt that the facilities have not been designed for them – even if they live within a few moments walk.
Drive-thrus are also selfish. They take up more space than conventional branches, due to the requirement for people to queue in cars, then park up afterwards. For a country where people complain about every green space being built upon, drive-thru facilities are surely wasteful.
Perhaps worse, drive-thrus inconvenience the many people who don't use them. There is a roundabout in my town which is home to three drive-thru facilities – a coffee shop and two fast food chains – that is the source of frequent traffic jams and tailbacks.
People who are trying to get somewhere are frequently held up by customers waiting to get into drive-thrus. Those in the queues must surely find their blood pressure rising, before they even get hold of their burgers.
That argument links to the widespread public health crisis that has swept the UK. We all need to be more active and, as all of the above arguments highlight, drive-thrus encourage the exact opposite of activity.
If there is a time and a place for drive-thrus, it is limited. The US is generally seen as the home of the drive-thru, and for good reason. It is an enormous country where residents nearly all need cars to go about their daily lives.
But even there, simple arguments like size and distance are too basic to explain the development of drive-thrus. The more complex truth is that the country's zoning laws, which make it difficult to build stores and restaurants in residential areas, and its rapid growth and development in the early 20th century – the golden years of the automobile – are behind the US love of the drive-thru. With increased congestion and pollution, and a growing focus on the environment, the US would surely evolve in a different way if its growth were happening now.
The UK, indeed most of Western Europe, is populated with more compact and accessible towns that offer far better public transport options than most of the US. Drive-thrus are not needed here.
In 21st century Britain drive-thrus are an anachronism. Worse, they are not ever our anachronism.