Majestic flexing its footprint with small format stores.
© Majestic / Photography By Linas
Specialist wine retailer Majestic has opened its latest small-format store in North London as part of its experimentation with outlets on the high street that complement its larger traditional retail park units.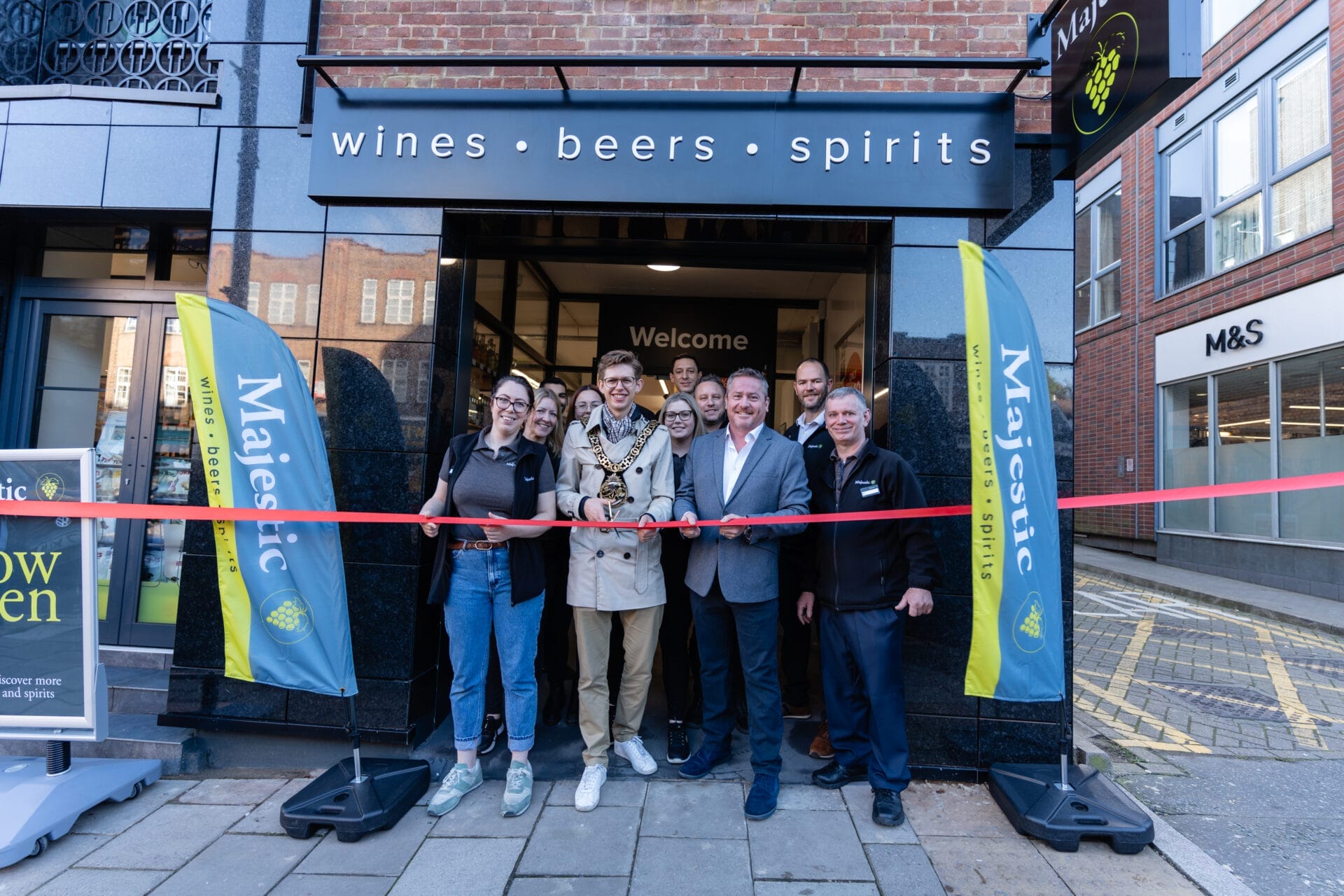 © Majestic / Photography By Linas
The opening of the new 3,150 sq ft store in the Crouch End area of the capital compares with the average 4,500 sq ft for the typical Majestic store and follows the first smaller format store trial undertaken in Harpenden, Hertfordshire. This store measured only 1,800 sq ft and stocked a more edited range of 600 wines compared with Crouch End that stocks the full range including beers, spirits, low and no-alcohol alternatives, soft drinks and a selection of snacks.
© Majestic / Photography By Linas
This move highlights the company's strategy of embracing greater flexibility with its store estate that will provide it with a greater opportunity to extend its portfolio and not be restricted to just larger sites. The strong trading at Harpenden has given Majestic management the confidence to push ahead with further smaller outlets in targeted locations with high-density catchments.
John Colley, CEO of Majestic, says: "Crouch End is an area we have had our eye on for some time as part of our expansion plans…using the lessons we have learned from our first small format store in Harpenden. Majestic remains huge champions of experiential retail and opening another smaller store underlines our ongoing commitment to investing and innovating in bricks and mortar. We are proud to be accelerating our pipeline of new store openings and are excited about becoming a part of even more communities across the UK in the New Year."
An integral part of the new store is the Tasting Counter where Majestic's experienced and qualified colleagues will host free wine tastings seven days a week where customers will be offered the opportunity to try a selection of wines before they buy, receive tasting notes and receive expert advice.
© Majestic / Photography By Linas
Although this adds an element of theatre into the store the company does not intend to extend this further by enabling customers to buy wines for drinking in-store. Such hybrid models have been adopted by a number of other operators including local independent competitors like Bottle Apostle and Humble Grape in Crouch End.
Despite this local competition Colley says: "We already know there are hundreds of discerning wine-lovers in and around Crouch End, and so we are incredibly excited to be bringing our award-winning wines and expert knowledge to this part of London – just in time to help them discover even more wines, beers and spirits they will love this Christmas."
Majestic also differentiates itself by having a strong multi-channel offer that enables customers to place orders online from their local store, which gives them visibility of real-time stock availability in that specific store. This 'Shop Local' service involves customers selecting to either use Click & collect that is available after four hours or free next-day home delivery. These orders are delivered by each store's own dedicated van.
Majestic is able to utilise its sales and customer data from other stores to help it determine the ideal locations for future stores. The Crouch End site was chosen from insights the company has identified from two other nearby outlets in St John's Wood and Muswell Hill.
The data also suggested Crouch End is an area full of discerning wine drinkers and, in particular, Loire lovers. Almost £1 in every £10 currently spent on wine by Majestic customers from the N8 postcodes in the north of the capital goes on products from the Loire Valley, which is nearly double the UK average.
The company is not only focusing on smaller stores as its expansion strategy also includes continuing to open further traditional sized units as highlighted by recent openings in Rugby, Newark, Chippenham and Monmouth.