Women executives in retail #2: Francesca D'Angelo Valente: "Gender equality at Henkel by 2025".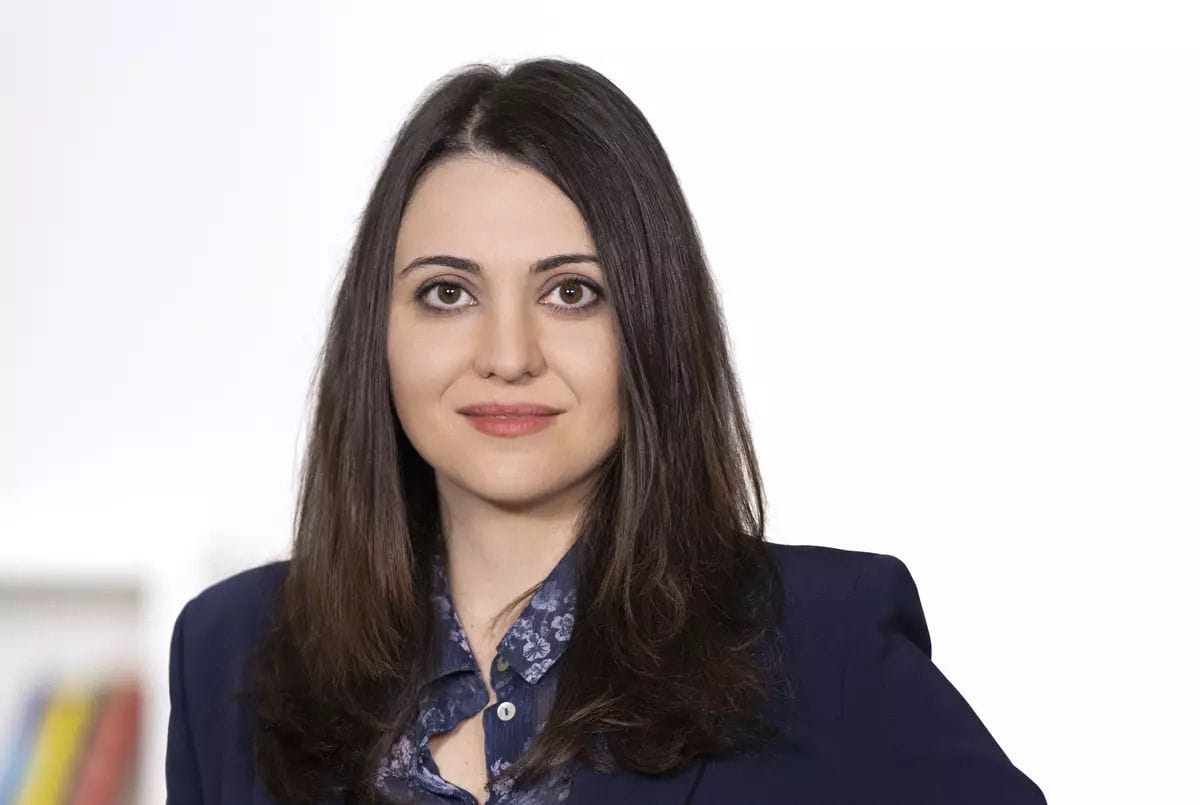 Francesca D'Angelo Valente, Marketing Director Italy for Henkel's Consumer Brands division.
W
omen who have reached senior positions in the retail world are (all too) rare, not to mention invisible, which is why we decided to get to know them better by inviting them to tell us about their career paths, the challenges of the past and those of the future. 
We wanted to know what Francesca D'Angelo Valente, Marketing Director Italy at Henkel Consumer Brands, had to say on the matter.
What advice would you give a young woman who's about to enter the world of work?
I'll answer that question by quoting data from a survey conducted by Hewlett Packard that found that, when it came to job hunting, men typically responded to an advertisement even if their profile only matched 60% of the stated requirements. Women, on the other hand, only applied if their profile was 100% compatible with what was required, so my first piece of advice would be "apply!". It sounds obvious, but it's vital that we not restrict ourselves, not set boundaries that exist only in our minds. If the advertisement is from a large multinational company or a company operating in a historically male-dominated sector, don't be discouraged or think you aren't up to it; give it a try.
The second piece of advice I would give is to research the company you're applying to and ask questions during the interview about what the company's values are, how resources are managed, etc. Nowadays, we're finally more aware of our rights and less inclined to compromise, be treated differently from our male colleagues or receive lower salaries for the same work, so it's important to be familiar with the organisation we're applying to and favour those that respect our rights and the way we see the world, first and foremost. The Henkel Human Resources Department, for example, adopts a protocol whereby they always select an equal number of CVs from men and from women. Female leadership is crucial to us and our clear goal in this respect is to achieve gender equality by 2025. Currently, 38% of managerial positions worldwide are held by women; in Italy, women already hold 41% of managerial roles, a figure that has jumped no fewer than 3 percentage points in the past year, and the presence of women is increasing at all levels and in all locations, including in factories and departments such as Research & Development, Digitalisation and Engineering.  
On the issue of inclusion and diversity, are there currently any projects being implemented within the company that you are particularly fond of? 
In 2020, the COVID-19 pandemic that forced employees in the Milan office to work remotely full-time gave rise to Pinkom—an internal community that set out to share suggestions and proposals to make the organisation even more inclusive. Around 140 people (30% of them men) currently participate in the initiative, having met online and through regular meet-ups. It was from this community, in fact, that the idea for the diversaMENTE project, which I'm particularly fond of, was born.
The initiative, launched in 2021, involves a series of talks open to all Henkel employees in which specific topics relating to equal rights, inclusion and the acceptance and celebration of all forms of diversity are explored, the idea being to reverse the perspective from which we often talk about inclusion, drawing inspiration from extraordinary guests and testimonials recounting their own experiences. To give you a few examples, the first talk, which took place in October 2021, featured Fiona May, who told us about the difficulties that women still face in the world of sport, from the struggle to obtain the same recognition and visibility as their male counterparts to the not-always-easy task of managing motherhood and even the still-limited representation of women at the top of national and international federations. This year, however, we focused on the topic of financial education, and we are, in fact, the first FMCG company to join FEduF—the Foundation for Financial Education and Savings. Even today, there are still many stereotypes that suggest that women shouldn't deal with financial matters, in either the domestic or professional sphere, and the aim is to convey new awareness and perspectives on our relationships with money, as an instrument of both well-being and sustainability for the future, as well as a vital component of personal fulfilment and independence.   
Speaking of sustainability, there isn't a company today that isn't working on this issue. What are your consumers demanding in this respect? How are you responding and what changes do you envisage over the coming years in terms of both demands and responses?
Sustainability is an increasingly central matter of public debate and one that consumers are becoming ever more sensitive towards and mindful of. We at Henkel are strongly committed to this and are taking steps with regard to our packaging, for example, which is becoming increasingly compact and contains growing proportions of recycled plastic. We can now say that almost all of our packaging is 100% recyclable and that our factories use green energy and produce no waste for landfill. 
With regard to our Supply-Sales operations in particular, we have been implementing a project with our Retail customers for the past two years now to optimise the order cycle and improve the average load, thus reducing the number of trucks on the road and the CO2 input.
In addition to sustainability, we're also seeing a demand from consumers for particularly high-performance and innovative products at the moment, for which they're also willing to choose premium prices. 
Today's consumers prefer laundry and dishwasher products that perform well even on short, eco or low-temperature cycles, thus reducing consumption. With this in mind, we at Henkel are committed to communicating all information regarding the correct use of our products in a simple way, so as to minimise waste in terms of resources, and to developing innovative formulas that are active even at low temperatures and effective in smaller doses because they are concentrated.
The past three years have profoundly changed not only consumer demands but the approach to and investment in the various communication touch-points. Are these changes reflected in your marketing communication strategies, and if so, how?
Looking at the current macroeconomic scenario, we are faced with numerous challenges, the first of which is the high level of inflation and the reduction in consumer purchasing power, which may cause a consumer to choose brands and products with a lower absolute price in order to intercept the dynamics of the situation but also has implications in terms of compromise on the real value of the products purchased. 
This being the case, building upon our multi-category brand portfolio with the focus on premium propositions and value innovation is a key pillar of our strategy. 
We foresee an investment plan aimed at enhancing the long-standing core brands, with strong equity and innovative DNA, across all of the product categories covered by the Henkel Consumer Brands division, namely Laundry, Home Care and Beauty Care. This approach aims to maximise the success of a selected portfolio of products and continue to respond effectively to new market trends, with the focus on premium propositions and value innovation. 
Our communications strategy structurally incorporates more traditional channels such as TV and digital/social media, with different versions depending on our brands' target audiences.
We notably expect to see increases in communication investment to support the equity of our leading brands, including Dixan, Schwarzkopf Palette, Pril, Perlana, Bref TWC and L'Acchiappacolore.